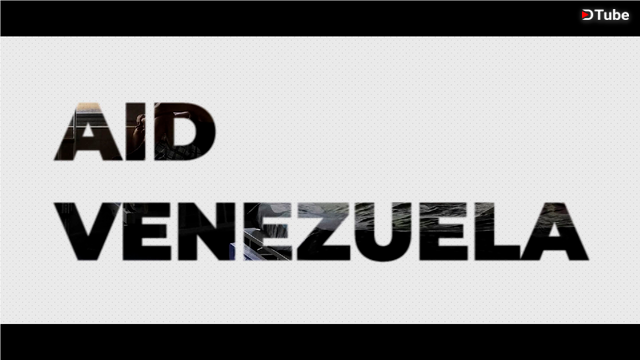 ---
We are working to try to have contact with as many areas of the country. As a project we want to be able to cover diverse cases of humanitarian crisis that affect hospitals, communities and people at high risk. STEEM's blockchain is one of the most transparent means to carry out this work. We invite you to follow our project and support a noble cause.
Soon we will be bringing to you several cases which you will be able to support in the diverse ways that this platform offers.
Donate now and help a Venezuelan to have one more day of life!
Estamos trabajando para intentar tener el contacto de la mayor cantidad de zonas del país. Como proyecto queremos poder cubrir diversos casos de crisis humanitaria que afectan a hospitales, comunidades y personas en alto riesgo. La blockchain de STEEM es uno de los medios más transparentes que existen para llevar a cabo esta labor. Los invitamos a seguir nuestro proyecto y apoyar una causa noble.
Próximamente estaremos trayendo a ustedes varios casos los cuales podrán apoyar de las diversas formas que brinda esta plataforma.
¡Dona ahora y ayuda a un venezolano a tener un día más de vida!
Si estas interesado en apoyarnos te invitamos a leer nuestro post introductorio, en donde encontraras más sobre nosotros y algunas preguntas frecuentes sobre el proyecto:INTRODUCIENDO AID VENEZUELA | AYUDA HUMANITARIA MEDIANTE CRIPTOMONEDAS
If you are interested in supporting us we invite you to read our introductory post where you can learn more about us and some frequently asked questions:INTRODUCING AID VENEZUELA | CRYPTOCURRENCY HUMANITARIAN AID
Join our discord channel: https://discord.gg/RQ27fRe
Follow on Instagram: https://www.instagram.com/aid.venezuela/
Related post:
Venezuela in the dark | The crisis is becoming more and more acute
Venezuela | About the last days and a new project for Humanitarian Aid
AID VENEZUELA | Help is coming to the project!
AID VENEZUELA | ¡La ayuda esta llegando al proyecto!
Delegate some SP to our project:
Delegate 25 SP | Delegate 50 SP | Delegate 100 SP | Delegate 250SP | Delegate 500SP
Send some SBD/STEEM to @aid.venezuela
Make @steembasicincome shares.
---